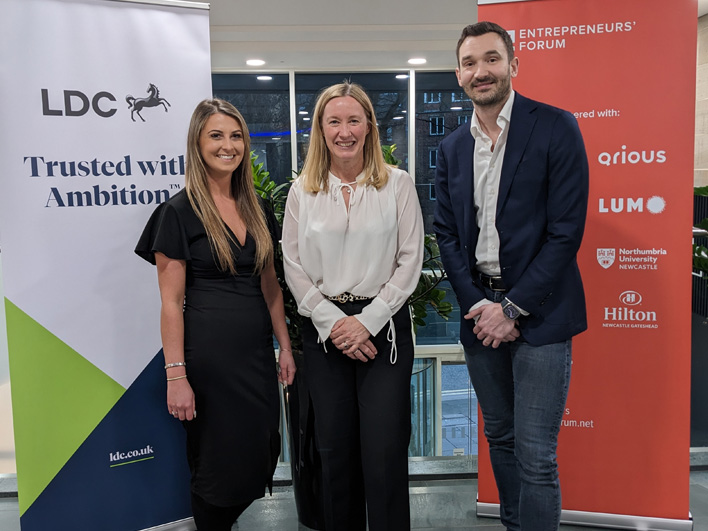 OPINION
Entrepreneurs' Forum welcomes LDC as a new partner
24 Mar 2023
We've been supporting ambitious management teams in the North East for more than 15 years, and they've trusted us to help them grow their businesses in their way. This is something we're committed to continuing and I'm looking forward to working with the Entrepreneurs' Forum team to understand how we can help its members to realise their own ambitions."
LDC joins existing Entrepreneurs' Forum Corporate Partners Agilico, RBC Brewin Dolphin, Guerilla, Hilton Newcastle Gateshead, Lumo, Northumbria University, Qrious and Ward Hadaway in supporting the region's entrepreneurs.
About the Entrepreneurs' Forum
The Entrepreneurs' Forum brings together like-minded business owners to share experience and help each other grow their companies faster.
Founded in 2002 as a not-for-profit organisation by Sir Peter Vardy and Lorna Moran OBE, we've grown from 40 founding members to hundreds of North East entrepreneurs.
Joining from all sectors, our members regularly meet at inspirational events and through peer-to-peer mentoring to share ideas, make valuable new connections and learn from those who have been there and done it all before.
Helping North East entrepreneurs is our only agenda and, through our events, we help entrepreneurs to feel empowered to create and grow their businesses, innovate, take risks, move forward and fulfil their ambitions.