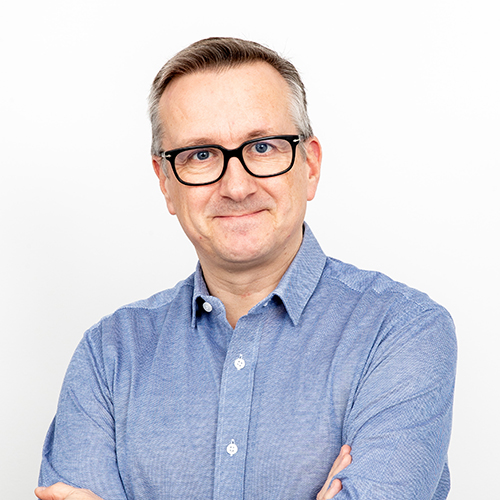 LDC Top 50 2023
Simon Chappell
Founder
Assured Data Protection
Simon Chappell launched Assured Data Protection in 2016, helping customers in countries around the globe to back up critical data and get them up and running again when cyber-attacks cripple their systems.
This is his third business in this sector: "I've started many businesses but I know that this is my last venture. When you admit something like that to yourself, it's liberating. You know you have to give it everything you've got." From hiring workers out of retirement to creating an environment that attracts women into tech, Chappell does things differently, and is seeing extraordinary results: "We grew 40 per cent last year and will do the same in 2023."
We do things differently, from hiring workers out of retirement to creating an environment that attracts women into tech, and we are seeing extraordinary results."
Q&A
How have you achieved international success?
We set up in the US and the UK at the same time, which gave us an advantage because we could offer data sovereignty (when data is held locally) from day one. Today, half of our revenues come from the US and we sell into 40 other countries too. I'm hoping to open offices in South Africa and Singapore over the next couple of years. Our ambitions are definitely global.
How does your business create a more equitable and inclusive society? 
Traditionally, tech companies employ men in their thirties. We are different. We hire a lot of young people, both with and without degrees, and we also recruit older employees. These people are extremely experienced and talented but they often want to get off the corporate treadmill and work flexibly. We offer them that flexibility, and don't specify a retirement age. I'm also obsessive about getting more women into tech, not just in marketing or accounts but in development and implementation, and we're making really good progress.
What's been your biggest mistake?
After I sold my last company, I had a bit of capital so I thought I'd turn investor, like on Dragons' Den. I invested in a few businesses and tried to start a professional cycling team. Everything I touched was a disaster. It taught me that I'm an operator; I can't dispassionately strategise from the outside.