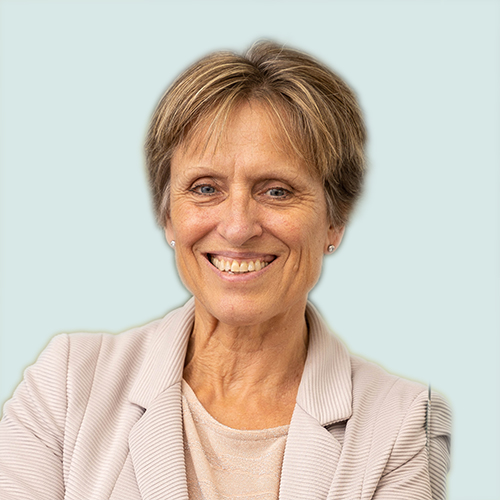 LDC Top 50 2022
Janis Sinton
Founder
TasteTech
The sudden death of her husband and business partner forced Janis Sinton to take over TasteTech, the business they'd established together in Bristol: "I went from company secretary and general manager to managing director overnight. I had to be strong."
Sinton has quadrupled the size of TasteTech, which develops and manufactures encapsulated food flavourings and functional ingredients that help to make food taste better and extend shelf life. Bakery, nutrition, beverage and confectionery are the main target markets. This year, she'll become chair and her son will take the lead. "We recently bought some land in Severnside. My dream, before I hang my boots up, is to build our own factory there."
We recently bought some land in Severnside. My dream, before I hang my boots up, is to build our own factory there."
Q&A
How did you get the business off the ground?
We started TasteTech with seven people. We initially worked from our house, converting two rooms into offices and building a pilot plant in our garage. My late husband Roger was a food technologist, and I was the wife with a maths A-level, so I ended up doing all the accounts even though I didn't know what a balance sheet was.
How did you cope with your husband's death?
When I was a teenager, I lost my brother and a sister to kidney failure and kidney disease. I'd already become a 'coper'. Some people would say I'm tough, but in reality I'm very sensitive and very aware of other people's feelings, I'm just not the kind of person to easily break down. So, in that sense I'm strong. I also grew up playing a lot of sport; my father was the track and field coach at Cambridge University. I think sport teaches you a huge amount about resilience.
What was the turning point for TasteTech?
When I took over the business in 2007, our turnover was £2.25m. For Roger, it was a lifestyle business. I recognised that unless we grew, we wouldn't survive so I set a target of doubling the business in five years. We smashed it! But then it took us another five years to get beyond the £5m barrier. I hired consultants to help me work out how to restructure the business and bring in a stronger leadership team. That was a real catalyst for change.