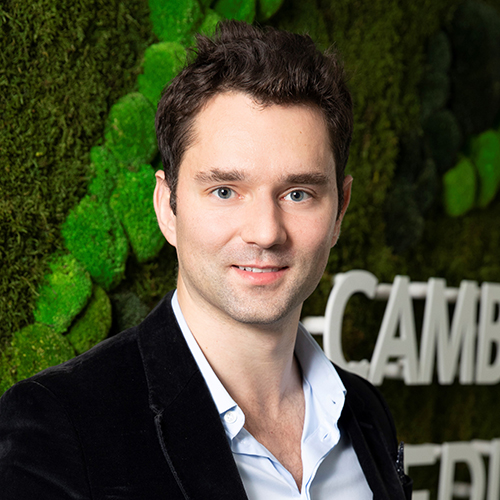 LDC Top 50 2023
Dr Raoul-Gabriel Urma
Founder
Cambridge Spark
"When I was six, my parents gave me a book on HTML. I started building websites to teach other kids how to play games like Age of Empire," says Dr Raoul-Gabriel Urma. After completing a PhD in code analysis at The University of Cambridge, he launched Cambridge Spark to improve tech education.
The company offers digital skills bootcamps, apprenticeships and corporate training courses delivered by tutors through a proprietary AI-powered online learning platform. Urma plans to launch accredited Masters and MBA programmes in data, AI and digital transformation. "AI is the most transformative technology of the decade. I want us to be at the forefront, upskilling the workforce and helping organisations to succeed."
You've got to be ready to take the punches and keep going."
Q&A
What was your personal aim when you started your business?
I set out to equip people with the right skills in the age of AI. I started by running a one-day workshop at The University of Cambridge, teaching people who had never coded before to create an online game. The course was £5 with free pizza. 500 people signed up but I only had space for 30. There was a huge demand for the workshop but I needed to come up with a commercially viable model. The pizza cost more than I made!
What advice would you share with other entrepreneurs?
Being an entrepreneur is a roller coaster ride. When Covid-19 hit, the business tanked. Many clients pulled out and I watched my bank account sink into the red. After a few months, we suddenly skyrocketed. The pandemic made it even more obvious that you need digital skills to grow and be efficient. You've got to be ready to take the punches and keep going.
Who has inspired you most throughout your career? 
My parents serve as a great source of inspiration for me. My father, an electronics engineer, and my mother, an economist, built a life in Belgium from the ground up. With little financial resources and a language barrier to overcome, they started anew and carved out a better future. Their resilience and work ethic are qualities I hope to embody.