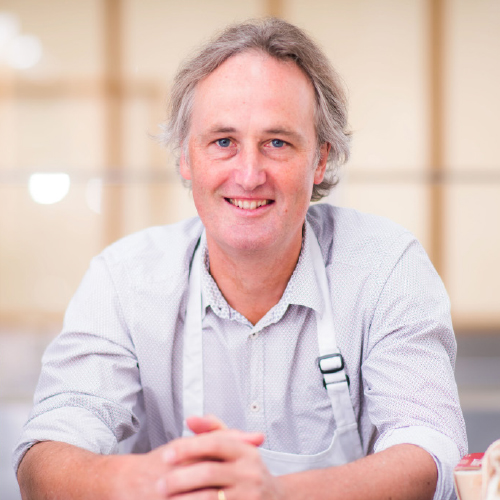 LDC Top 50 2019
Charlie Bigham
Founder
Charlie Bigham's
When Charlie Bigham started his eponymous ready-meal brand in 1995, he shook up a tired category, bringing home-cooked, delicious meals to supermarket shelves.
Now, 23 years later, he is focused on raising the bar even further: "We don't look at our recipes and think, 'That's selling well, let's just churn it out.' We are always looking at ways to improve." Charlie Bigham's now produces meals for 600,000 people each week, selling its lasagne and chicken tikka in 1,500 shops from Penzance to John o' Groats. Charlie says: "We are a principled business that wants to grow sustainably over the long term and be a great place to work."
Q&A
What's your personal ambition?
I just want to do something that is good. It sounds very glib but it's the truth. We want people to look in at us from the outside and say, "That's a great business". That's rare in food manufacturing. We want to be admired.
How have you grown your business in the last 5 years?
I'm glad to say that growth has been driven by word of mouth. And once consumers try our food, they come back. We have widened distribution over the last few years, moving into more and more shops. But we're still a small brand and lots of people have yet to hear of us so we want to reach out and tap into the huge latent demand out there.
What's your proudest business achievement?
When we built a new 85,000-square-foot kitchen in an old quarry in Somerset, that was a big moment as a small business. We worked with some great architects and builders and won a RIBA award. It's an amazing space to work; the general reaction is "Wow". We had run out of space in our London production kitchen and now we have the capacity to grow 15pc a year for the next 20 years.
We are taking a long-term view. We want to keep pushing boundaries for the next 10 or 20 years."