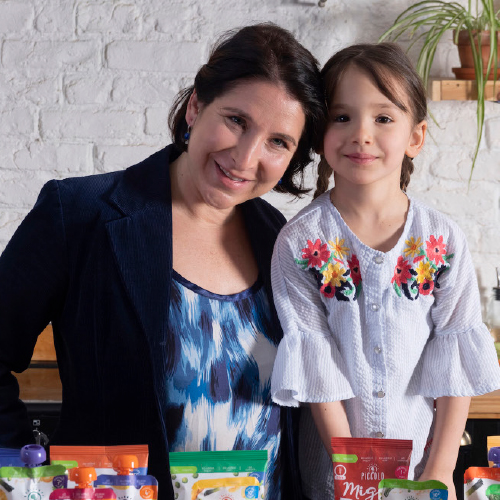 LDC Top 50 2019
Catherine Gazzoli
Founder
Piccolo Foods
Since launching organic baby food start-up Piccolo in 2016, Catherine Gazzoli has been on a mission to introduce parents and babies to the wonders of the natural Mediterranean diet.
Her brand has been championed by gastronome Prue Leith, is stocked nationwide and has just started selling overseas. Catherine used to work for the UN, where she saw first-hand the need to educate young families about healthy eating. "My career really helped me see what was missing on the shelves." The business will turn over £5m this year. It donates 10pc of its profits to charity and has given away over 200,000 meals to families in need.
Q&A
What's your personal ambition?
I want to encourage a lifetime of healthy eating and make a real difference in the world through our social initiatives. The better we do as a business, the more I can give to charities and local families.
What's been your proudest moment in business?
Over the past two years we have given away 200,000 meals to marginalised families through the British Red Cross and the Trussel Trust, which is the biggest food bank in the UK. We also give 10pc of the profit on every pack to support local families. It's so exciting to be able to give back, while making a product that parents and babies enjoy.
Where is future growth coming from?
We started out with just six products and the range will hit 70 this year. We are working with some exciting ingredients like amaranth and turmeric. Growth will come from our new products but also from international expansion. We are focusing on a few markets that we can do very well in: China, Holland and South Africa. China, especially, could be huge for us.
We have launched into all the major UK retailers now, helping to instil healthy eating in children across the country. And we give our product away for free to parents who can't afford to buy food for their kids each week. It's so fulfilling to have this dual purpose: to generate both profit and social value."