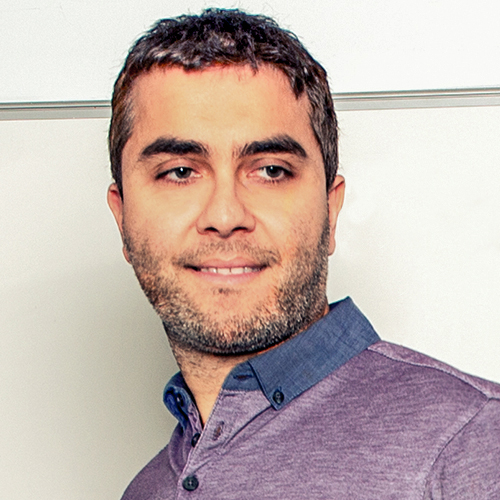 LDC Top 50 2020
Ashmeet Kandhari
CEO
Rex Brown
Ashmeet Kandhari joined his family business, Rex Brown, during the last recession. "It was a difficult decision," he admits. "I had trained as a doctor and was just three years into my career. But I couldn't let my family down."
He discovered he was a natural entrepreneur, pivoting the firm from a traditional cash and carry into an e-commerce specialist, helping companies like Unilever, Kimberly-Clark and Johnson & Johnson expand their presence online. "Profits have tripled over the last three years," he says. Ashmeet hopes to internationalise Rex Brown next year and wants to reach £100m in turnover by 2022.
Q&A
What drives you in business?
I'm a big believer in the power of technology to do good in the world. Everything I've done at Rex Brown has been around using cutting-edge technology in a way that gives us a commercial advantage. Last year, we started using an auto-boxing machine. When we get an order, we pick the products and load them onto a conveyor belt. The products are 3D scanned and the machine builds a box around the order. We have eliminated plastic and polystyrene filler, increased the density of parcels by 30pc and made a massive reduction to our carbon footprint. This type of innovation is what drives me.
What's unique about Rex Brown?
If you look at e-commerce, apart from a few brands like Amazon and Ocado, it's a fragmented space with many small players. We step in as an agile extension to these large organisations, allowing them to directly access all channels that their customers may be shopping in, whether it's marketplaces such as eBay or in up-and-coming sectors like social commerce. Our highly agile end-to-end solution takes in stock, provides state of the art  fulfilment, manages customer services and provides a comprehensive suite of data and analytics back to the brand.
What are your ambitions for the business?
We are still in our infancy. We have just relocated to Rugby, moving into much bigger premises. We're also being pushed into other countries. We softly service Europe at the moment but I would like my own warehousing and fulfilment centres there, and after that, in the US too. We work with a lot of big brands, but I want to become a platform for challenger brands too. I can envision Rex Brown becoming the single point of entry for all kinds of brands to sell into multiple countries in multiple formats.
Our significant investment in new technology is really going to take us up a notch. I love technology and its ability to drive sustainability."