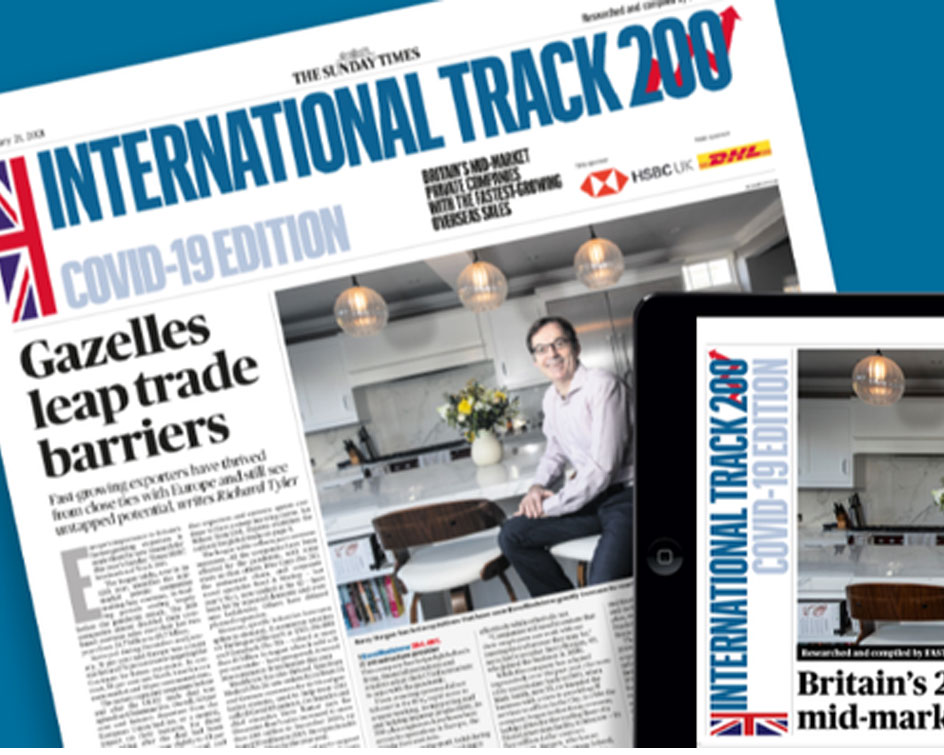 NEWS
Sunday Times International Track features two LDC-backed businesses
22 Feb 2021
This is a fantastic achievement for the leadership team and entire workforce at Express Engineering. It is a tribute to the strategic focus we've placed on becoming a leading global player in subsea markets and being known for delivering a range of highly complex products to customer specification and quality standards, on time and at a competitive cost."
A-Gas, a leading gas and chemicals business which operates across four continents, increased international sales by an average of 25% over the past two years and ranked 160th in the list. LDC first invested in the business in 2011. Over the following five years LDC provided an additional £30m of follow-on funding as the management team identified six targets that helped expand A-Gas' geographic footprint and service capabilities across international markets. In November last year, A-Gas acquired a complementary Italian business to add to its growing global footprint.
LDC has a proven track record of supporting management teams with international ambition. A recent example of this is its partnership with international healthcare communications business Fishawack Health. During a three-year partnership, LDC provided £18.5m in follow-on funding to support a series of five acquisitions, which helped extend the global footprint and service offering of the business. Today, Fishawack Health is one the largest independent healthcare communications organisations in the world.
You can find out more information on the Sunday Times International Track 200 and read the full list here.