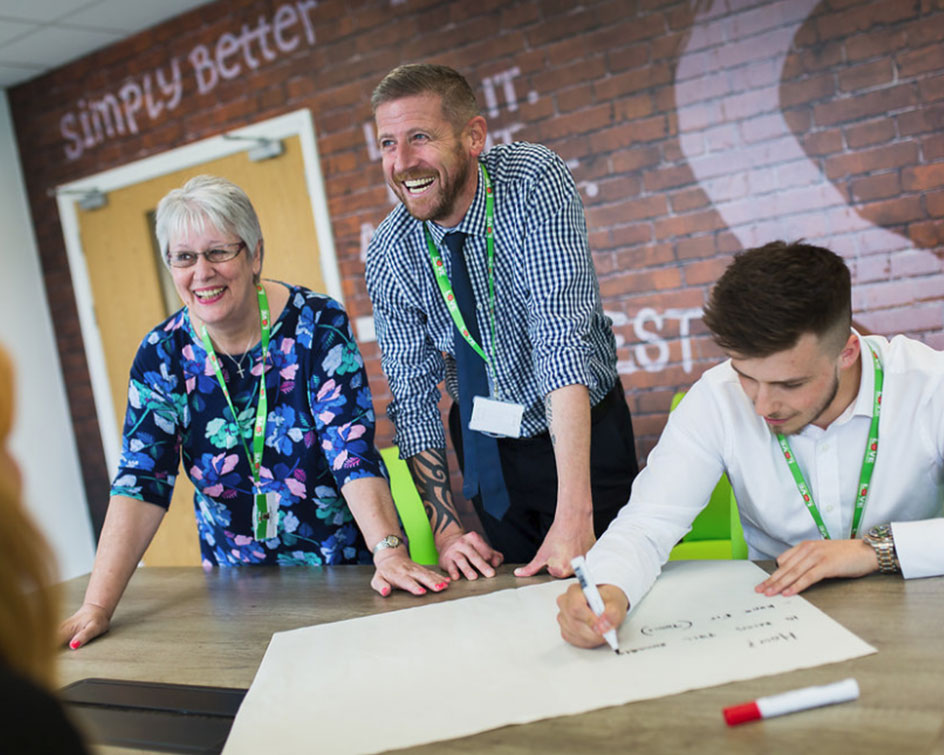 News
LDC backs Love Energy with more than £25m to spark further growth
10 Sep 2018
Over the past three years, and with the support of NVM, we've invested heavily in technology and expanded into new, untapped markets. This has helped us to bring more of our market-leading services to businesses across the UK, but we're only at the tip of the iceberg when it comes to how we can help companies to save money."
"Bringing LDC on board will enable us to build on this momentum and ensure we can continue to give our customers, old and new, an unrivalled service when it comes to quality and value for money. In LDC we have a partner that not only provides the financial backing we need to turbocharge growth, but one with a strong track record of driving growth at technology-led businesses in the energy sector."
The transaction was led by Richard Ibbett and Jonathan Bell at LDC in Manchester, with support from Dan Gluckman at LDC in London. Jonathan and Richard will both join the board as non-executive directors.
As part of the deal, Steve Weller will also join the board as non-executive chairman. Weller has more than 10 years' experience driving growth at technology-led businesses and was CEO of the energy switching service uSwitch until July 2018, where he worked closely with LDC during its support of the business between 2013 and 2015.
Richard Ibbett, investment director at LDC in Manchester, said: "Love Energy Savings is a fantastic business with an entrepreneurial, ambitious management team at the helm. Under Phil's stewardship, it has continued to invest in its offering and diversify to create scale, yet the quality of service it provides to customers, suppliers and intermediaries has never wavered. In a market that is crying out for transparency this has set the business apart and with a commitment to help save businesses money there is even further opportunity for growth. We're looking forward to partnering with Phil and his team on the next phase of their journey."
Andy Leach, investment partner at NVM, added: "After initially investing £4.5m into Love Energy in 2015 we have seen first-hand the company's ongoing commitment to both its customers and its employees. During the past three years Love Energy has expanded its product offering, substantially grown customer numbers and developed a broad range of commercial partnerships; this growth has been supported by a dynamic and talented management team. We have thoroughly enjoyed working with Phil over the past 3 years and we're especially excited to be part of the journey for the next phase of the company's growth."
Jane Hartley, senior director, and Stephen Gater, associate director, at Yorkshire Bank, arranged senior debt, working capital and day-to-day banking facilities to support the transaction. Yorkshire Bank has worked with Love Energy for more than five years, supporting its ambitious growth strategy.
Love Energy and NVM were advised by KPMG (Jonathan Boyers, Rick Stark, Charlie Morris and James Gaffney) and DWF (Jonathan Robinson and Darren Ormsby).
LDC was advised on its investment by EY's Manchester office (Mark Clephan, Ed Gale, Stephen McGuinness and Yasmin Giovedi) and Pinsent Masons (Amie Norris).