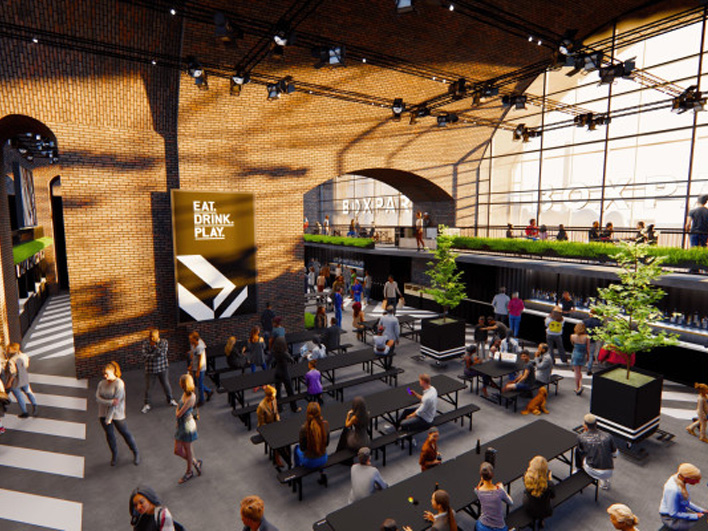 News
LDC-backed BOXPARK Group signs a deal to open in Birmingham
19 Oct 2023
We are delighted to announce the new location for our next BOXPARK venture. Our team has searched extensively for sites in Birmingham since 2016, having considered multiple locations across the city. As a dynamic and fast-growing business, we hope BOXPARK will be an exciting addition to Birmingham. The city's food, drink and leisure scene has become known as one of the best in the country and we can't wait to add to that with a space that will support and champion local creatives from food to art, music and beyond."
Paul Thandi CBE, Non-Executive Chairman of BOXPARK, comments: "Since my recent appointment as Chairman at BOXPARK, I've witnessed first-hand the passion, commitment, and creativity from the team to deliver operational excellence and introduce new, innovative concepts to drive footfall to its locations.
"My experience in regeneration and transformation with the NEC Group, as well as my connection with the City leads to me to have a strong belief that BOXPARK Birmingham will no doubt drive footfall, customer choice, experience and of course, unique entertainment into and around our fantastic site in Digbeth. I think the iconic brand of BOXPARK will be a great addition to the Birmingham offer which is a big driver for me and the business."
Nick Cridlan, Leasing Director at The Arch Company comments: "BOXPARK shares The Arch Company's commitment to reuse and repurpose and we're delighted to welcome them to their new home in Digbeth's historic railway arches. This letting will see four arches in this burgeoning creative quarter transformed from vacant spaces into vibrant places for independent traders to thrive. This agreement forms part of Project 1000, our plan to bring a thousand empty or derelict spaces across England and Wales back into use by 2030."
The launch of BOXPARK Birmingham will follow the opening of BOXPARK Liverpool in Spring 2024, which is the first BOXPARK-branded development outside of the capital. Earlier this year, BOXPARK also announced the roll-out of its sibling brand BOXHALL, a high-end premium food & beverage concept, with sites opening in Bristol and Liverpool Street, London in 2024. The announcement of BOXPARK Birmingham is part of the group's national expansion plans following investment from LDC, the UK's leading mid-market private equity firm.
Last month, BOXPARK announced the appointment of Paul Thandi CBE, former CEO of the NEC Group, Birmingham as the new Non-Executive Chairman of the Group. With a wealth of brand building, destination development and leadership experience, Paul will be focussed on the Group's expansion as it accelerates its national growth strategy, as well as supporting the senior management team to explore potential new offerings and concepts.