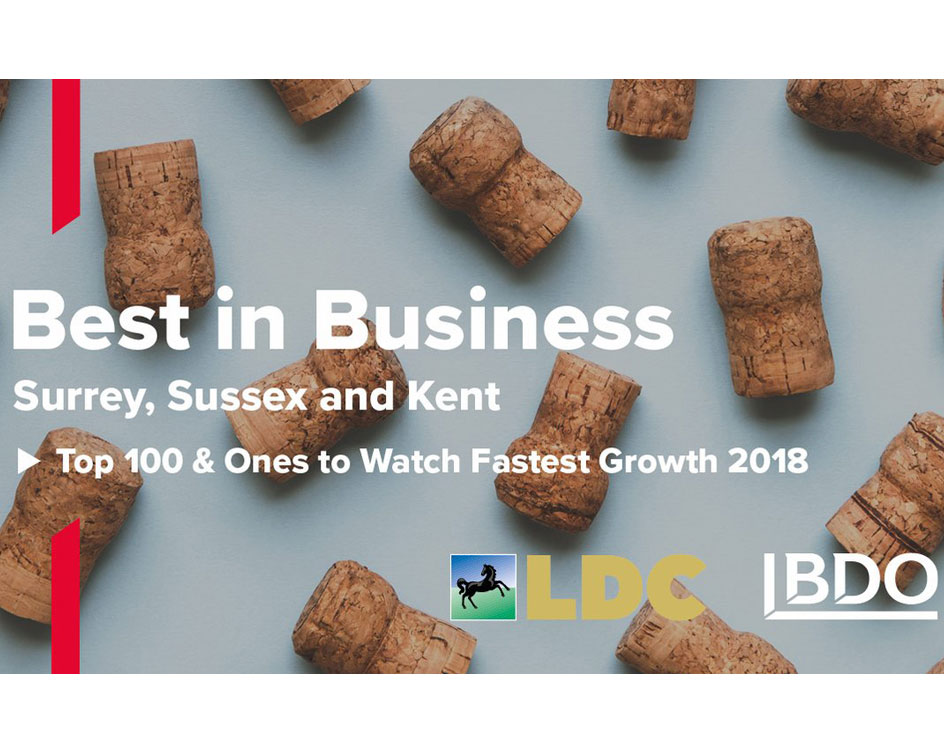 News
LDC and BDO unveil fastest growing businesses in the South
30 Sep 2018
These outstanding results reflect the tremendous base of aspirational, mid-sized companies in Surrey, Sussex and Kent."
The Top 100 not only showcases these businesses' entrepreneurial spirit and commitment to strive for success, but also provides a barometer for growth across the region – and it's inspiring to see that the future is looking bright for many, despite the ongoing uncertainty over Brexit.
"Our Best in Business research seeks to recognise the exceptional performance of these fastest growing businesses while initiating dialogue to increase awareness of the challenges they face, and how together we can overcome them."
Jonathan Caswell, origination director at LDC in the South, said: "The South of England boasts some of the fastest growing businesses in the UK. Whether building a global reputation or accelerating sales growth, the businesses profiled here have shown they have the necessary determination to continue on an upward trajectory.
"It's an impressive list, highlighting the region's credentials as a great place to do business and we're looking forward to seeing how they develop in the near future."
The full league table can be found here.