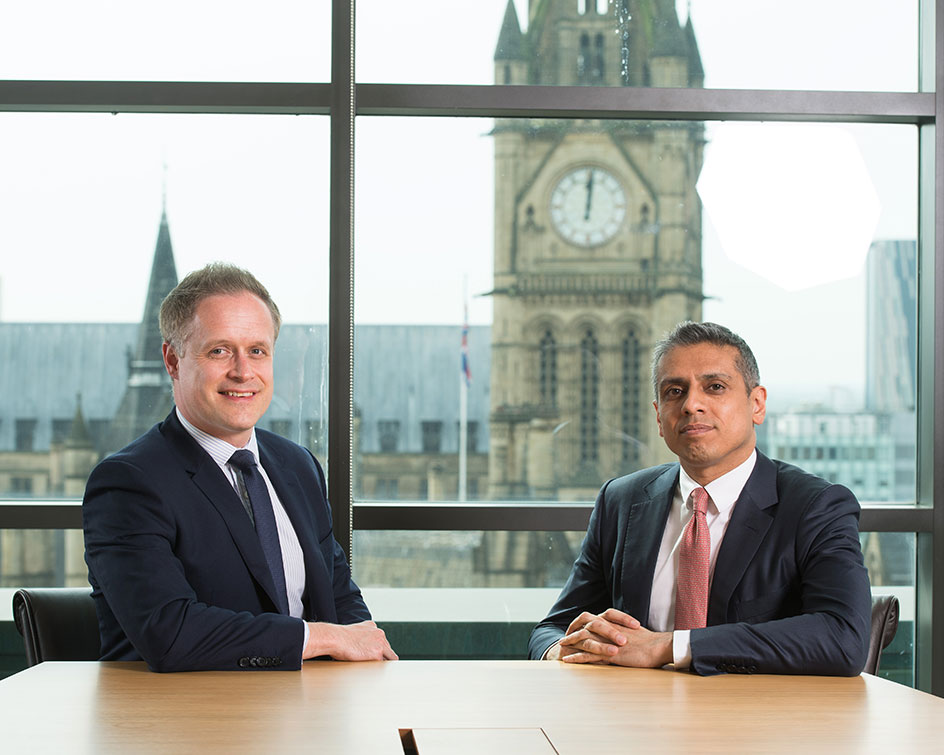 News
Dual Director appointment strengthens LDC Manchester team
30 Apr 2019
The North West is home to some of the UK's most dynamic and ambitious organisations, and we're pleased to welcome Aziz and Dale to the team as we work with businesses across the region to help them expand and drive growth."
"Their proven expertise in supporting management teams will be key to driving value within our portfolio and in future deals, and will further strengthen our origination and buy-and-build operations in Manchester."
Dale Alderson, Director at LDC, said: "Our team in Manchester has a strong track record for establishing partnerships that drive growth and value, and I'm looking forward to working closely with the team as we further strengthen our relationships with management teams across the North West."
Aziz Ul-Haq, Director at LDC, added: "LDC's portfolio in the North West is recognised as one of the most diverse and dynamic groups of private equity-backed businesses in the region, making this an exciting time to be joining the team in Manchester. I'm looking forward to building relationships with the team's existing portfolio, as well as new management teams to help them realise the full potential of their business."
LDC's North West team has invested more than £725million since its inception in 2000, and its investment portfolio remains one of the largest groups of private equity-backed businesses in the region, spanning multiple sectors including energy, technology, healthcare and leisure.