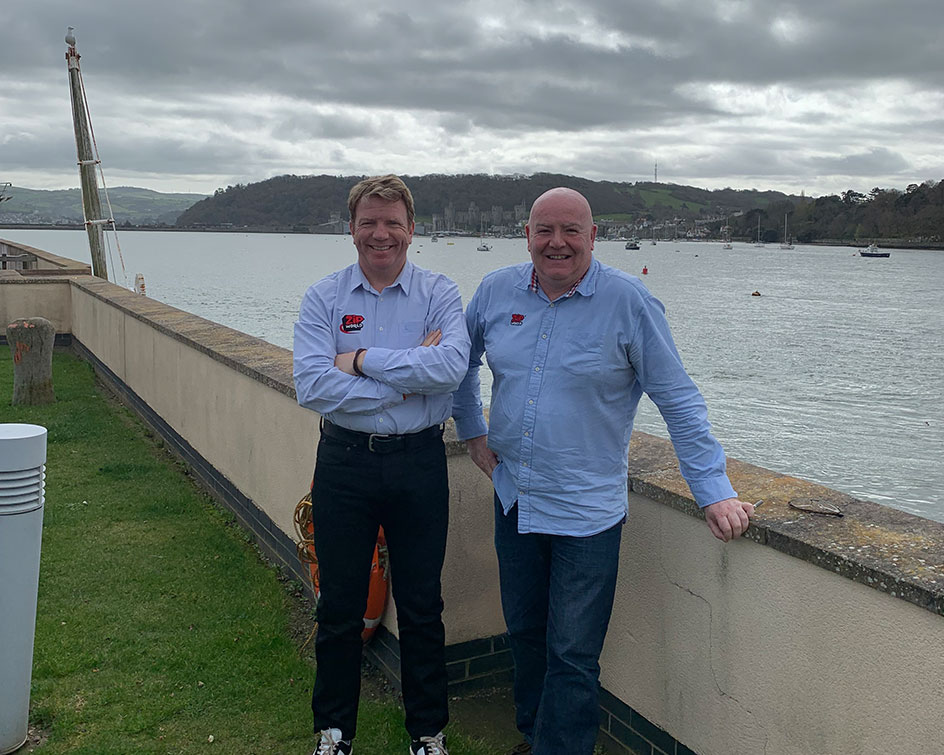 News
Bank Chief Exec joins Zip World as Chairman
29 Mar 2019
There are very few leisure businesses in the UK developing new and unique experiences. Through its three sites, Zip World has entertained thousands of customers with incredible adventure experiences, bringing valuable investment into the North Wales economy."
"Zip World continues to develop new attractions, giving reasons to come to North Wales that you simply can't find anywhere else.
"I am excited to be supporting Sean and his team, together with their new investors LDC, as they take their extraordinary experiences to new sites across the UK as well as continuing to develop their existing sites in North Wales."
Zip World founding director Sean Taylor says: "Giles' experience will be crucial in taking the Zip World business to the next level.
"As we expand beyond our North Wales heartland and bring the brand into new parts of the UK, having someone with his experience in the leisure sector is vital. He likes what we do and it's great to have someone of this calibre helping push Zip World to new heights."