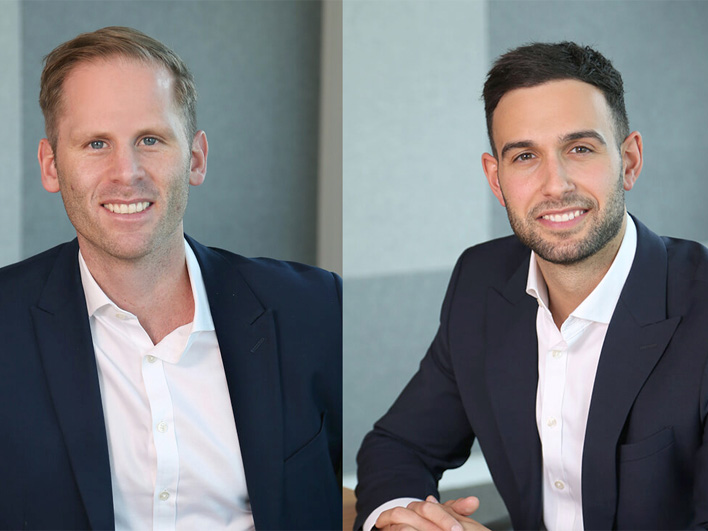 News
A region in rude health: Assessing the North West M&A market
18 May 2023
Grant Goodwin and Jacob Leone, Investment Directors in the North West team of private equity investor LDC, spoke to The Business Desk in the North West  about the region's M&A market, the challenges and opportunities facing management teams, and how they see the next few years evolving.

What sets the North West apart as a region?
Grant Goodwin: What stand out at the moment are the level of interest in North West businesses and availability of investment to support the region's ambitious management teams.
The pool of talent we have, particularly here in Manchester, is also something that sets the North West apart. There are outstanding universities to tap into which is critical for the future, especially while the availability of talent is a challenge for all businesses.
Jacob Leone: We also have a successful corporate finance community on our doorstep, with lots of advisors helping all parties to achieve what they want from a transaction. Manchester has evolved into its own mini-London in some ways, with our own hub of experienced financiers and investors. There's no need to rely on others outside of the region which means relationships are key.
What do you see as the main strengths of local businesses?
Grant: Endless innovation. Having the foresight and guile to be able to adapt to a business landscape that is constantly changing. There are also various sector clusters that each play their part, such as the healthcare hub of Knutsford that's linked to nearby hospitals and universities.
Jacob: Resilience is important to mention, particularly with the challenges businesses have had to face over the last few years. Also, the strength and entrepreneurialism of company founders and management teams. We see this in our own portfolio but also every year in our LDC Top 50 Most Ambitious Business Leaders programme.
What are the main challenges currently facing the region's businesses?
Jacob: In addition to the well-publicised challenges around inflation and rising energy and living costs, recruitment is a challenge that we're constantly hearing about from the management teams we partner with. It's becoming more difficult and costly to attract and retain the best talent necessary to stay ahead.
We're seeing more and more companies look to digitise their HR functions, with the support of HR software specialists like two of our recent portfolio investments, Warrington-headquartered Talos360 and Merseyside-based Horsefly.
What are the main opportunities?
Grant: We're seeing an increase in management teams targeting international expansion to accelerate growth. Take education technology specialist Avantis, which our team invested in last August – it has taken its suite of products and services from the UK to schools in more than 90 countries worldwide.
North West businesses are also driving growth through acquisition. Our portfolio companies have completed more than 12 bolt-ons already this year. Indeed, we've provided follow-on funding to support health and safety advisory and compliance business SGI's buy-and-build-led expansion both at home and abroad.
Jacob: Businesses that already have technology at the heart of what they do are also well primed to take market share from those not so well prepared for digital transformation. We're seeing greater digitisation of services and adoption of technology across more traditional sectors, such as healthcare and education to enable scale, create insight and drive efficiencies.
What are the standout trends and sectors in the North West in terms of interest and activity, and why do you think this is?
Grant: Both in 2021 and last year, as activity started to rebound, technology and healthcare have been the two standout sectors that display the most resilience and potential for growth.
Jacob: Especially within a sector like healthcare, there is a real need for fast-paced decision making, so implementing the right technology is critical. But right across the board, AI and data are enabling businesses to deliver their growth plans.
What is your outlook for the local market in the next five years?
Grant: The local M&A market will continue to be active. Despite the turbulence of recent years, transactions have still happened. Certainly, over the next 12-18 months, we hope there continues to be a volume of opportunities. We're certainly looking to continue to invest through the cycle.
Jacob: Responsible investing and being more sustainable will continue to be at the forefront of the market. So, we also expect to see more local ESG consultancy firms, and other businesses that spring from greater investment, opportunity and focus in those areas.