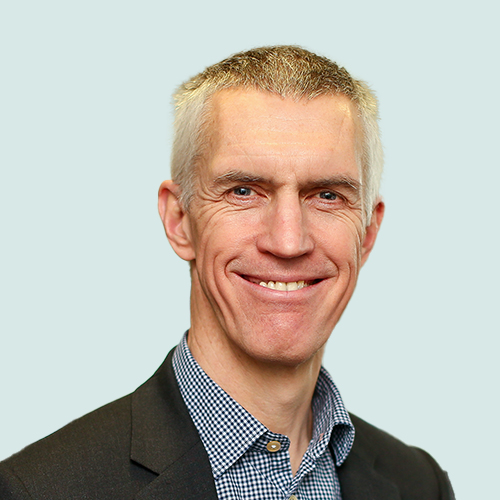 LDC Top 50 2022
Steve Watmough
CEO
Mason Advisory
Steve Watmough grew up in Blackpool and has lived most of his life in the north of England. Today, he runs Mason Advisory, a digital and technology advisory firm in Manchester with clients ranging from Pets at Home to the Department of Health and Social Care.
"We set out not to match the bigger players, but to be better than them," he says. "We also wanted to provide great opportunities for staff." Outside of his day job, Watmough is a Non-Executive Director for Triathlon England, a trustee of Child Poverty Action Group and on the government's SME Advisory Panel.
We've always been bold and audacious."
Q&A
How ambitious are you?
We've always been bold and audacious. We never wanted to be a second-tier player in the industry. We're an IT consultancy that does things differently, combining deep technical skills with commercial and business sense. We're based in Manchester, but we work on projects all around the world, earning us a Queen's Award for Enterprise: International Trade. Our turnover hit £17.2m in 2022 and we expect to double that in the next two to three years.
What's the best piece of advice you've been given?
A former mentor once told me: "You've got to back yourself." You have to understand what you're trying to achieve, then have the confidence to execute it. As a business leader, I think it's really important to listen to people – to your staff, to your clients. The answers are out there if you listen hard enough.
What do you do outside of work to relax?
I got into running about 20 years ago; I do everything from 5ks to marathons, and I recently competed in the World Masters Athletics. I'm motivated by performance increases. In sports and business, there are always marginal gains. Small improvements can bring monumental results.
Steve Watmough was named as a One to Watch in The LDC Top 50 Most Ambitious Leaders programme for 2021.