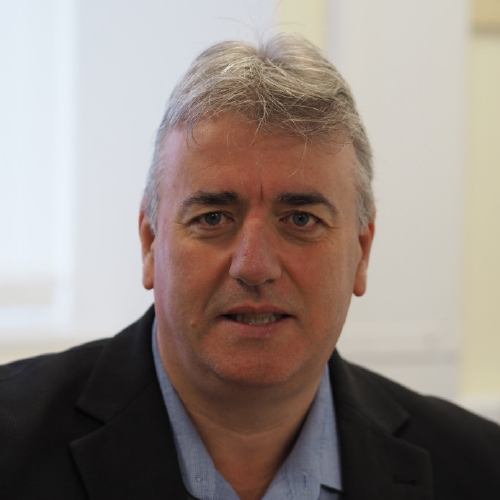 LDC Top 50 2019
Steve Richardson
Director
NRG Fleet Services
Specialist vehicles, from tankers to refuse trucks, use NRG Fleet Services to manage their tyres. Director Steve Richardson is the driving force behind the business, which is the "Carphone Warehouse of tyres".
He cut his teeth in the corporate world, working at the likes of Michelin, and is now disrupting an "archaic" industry by leveraging data to help customers cut costs and become more efficient. Steve plans to grow the business 20pc a year until 2022. His mantra is: if it is to be, it is up to me. "That might sound corny but I use that continuously," he says. "If you expect someone else to do it, it's not going to happen."
Q&A
What's your personal ambition?
My main driver these days is about delivering on customer expectations. I genuinely believe I can make a difference in an industry that is archaic in its outlook. Success, for me, will be when NRG hits £150m in revenue. But when I was younger, the driver was to support my mother, brothers and sisters. I left school with little education and had a disjointed family background. I fell into a job as a tyre fitter. I didn't have a plan but I made the most of the opportunities that came along.
Where is growth coming from over the next five years?
In 2013 we brought together DTM, a business I founded, and NRG Fleet Services, so growth is now coming from cross-selling opportunities between the two companies. We target organisations with between 200 and 5,000 specialist vehicles, like councils and utilities. The other growth driver is our expertise in specialist areas. I can turn data into intelligence for our customers.
What's your proudest business achievement?
Surviving the financial crash. Getting through 2008 as an embryonic business was an achievement. We had to tighten our belts, become more diligent than we'd ever been, and make some big decisions on contracts. We became very good at managing our cash.
We're not doing anything clever. I don't profess to be a genius. We've just executed a simple plan. We meet customer expectations and make a profit while doing it."