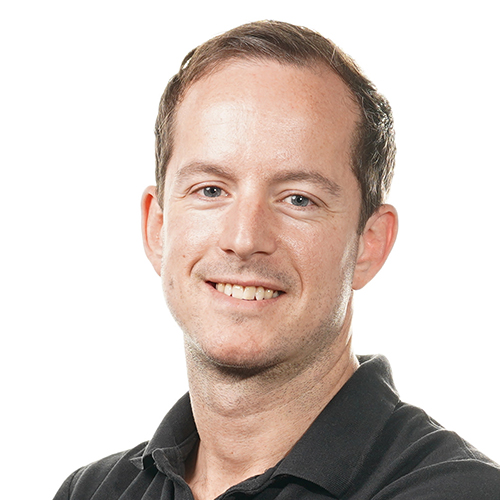 LDC Top 50 2020
Steve Arnold
CEO
e-days
When Steve Arnold realised the sheer complexity involved in absence and annual leave management, he knew he'd found a gap in the market.
"Most people had just given up," he says. "We decided to build software that anyone in the world could use and take all the complexity away." Today, e-days' platform is available in 20 languages across 120 countries. "We're a little company from Nottingham taking on the global tech giants," says Arnold, who completed a law degree before completing an MBA. "We're still early on our journey, but we have lots of ambition to become clear market leader in our category."
Q&A
How did you get to where you are today?
Initially, e-days was an innovative side project within a web development agency we were running. Then we got some big companies knocking on our door asking to use the software so we rapidly started innovating, adding in multiple languages to the interface and adding flexibility for global businesses. There was a key moment when Canon decided to use e-days across their global operations for 12,000 people. In 2016, we turned the side project into a separate company and suddenly e-days had its own life.
Fighting for resource with the web development business slowed us down in those early years. We then raised money from private equity to buy out our business partner and my co-founder CTO and I took over. Now we have 1,500 clients and a team of 50 staff.
Where will future growth come from?
Currently, we sell direct to SMEs and mid-market enterprise companies, we also have software partners who sell e-days within their offerings. In future, the big prize for us will be the enterprise segment. Companies with staff all over the world have very complex requirements. We can configure the rules that apply in specific regions and we can bring intelligence to a company's absence management.
What drives you to succeed?
I have a little boy and another on the way. I want to be an example of someone who worked hard, gave it a good go and had the confidence to try. My dad was a very successful entrepreneur and I was surrounded by high achievers from an early age. That gave me the confidence to believe in myself. That's what I want to show my children.
There's a world map in my boardroom – that is our addressable market. Every single company needs to manage employees' time off. The opportunity is huge."