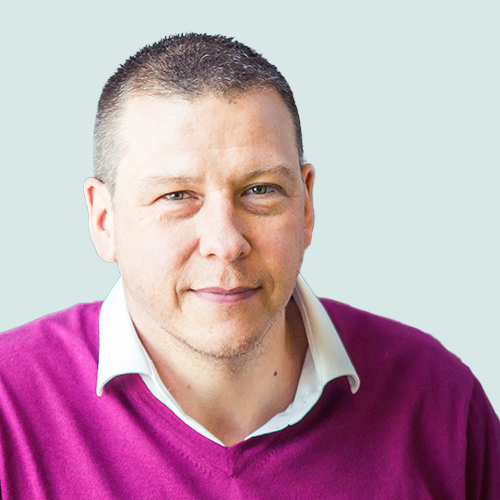 LDC Top 50 2022
Spencer Gore
Founder
EMJ
Spencer Gore is the brains behind EMJ, a medical communications company. Starting the business from his spare room in Essex in 2012, the company now publishes a mix of digital journals, magazines, podcasts, webinars and learning materials, encapsulating the latest developments with treatments in the pharmaceutical industry.
"If there's a way of educating doctors, we do it," explains Gore. The company employs 82 people and has 1.2 million doctors on its database. "For me, success is when the numbers are going in the right direction and the team is happy," he says. "I want to create a billion-pound business."
If there's a way of educating doctors, we do it."
Q&A
Who has inspired you in your career?
I studied town planning at UCL but failed my degree. I'm dyslexic and get bored very easily. While I was there, I worked at the student union. Comedian Ricky Gervais was the events manager and Will Champion, the drummer of Coldplay, worked behind the bar. They were just two normal, nice guys who followed their passions and went on to achieve phenomenal success. I always thought, "If they can do it…"
What was the lightbulb moment for EMJ?
I used to work at the publishing company Emap. Every two years, they'd organised a huge construction trade show called Interbuild at the NEC in Birmingham. I noticed that 90,000 people would register their interest, but only 50pc of those would actually turn up. That got me thinking. Why not produce content about the event for the 45,000 people that missed out?
What's been your biggest mistake?
I started my first business in 2007. It was very similar to EMJ but I made the mistake of bringing a former colleague on board as a 50/50 partner. We weren't aligned. I wanted to conquer the world; he wanted an easy lifestyle. He wouldn't sell his shares to me or buy mine, so I ended up resigning and walking away.