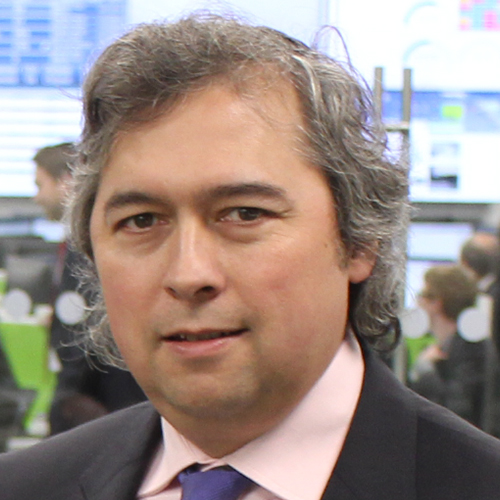 LDC Top 50 2020
Martin Taylor
Co-Founder
Content Guru
Martin Taylor has been tinkering with technology since he was a child. "I was writing computer games when I was 10," he says. He started Content Guru with his brother Sean in 2005, offering contact centre technology as a service.
In the beginning, it managed phone-ins for the likes of Big Brother and Pop Idol but soon pivoted to focus on critical national infrastructure projects. Content Guru now operates all over the world – 25pc of revenues come from Japan – and is growing 25pc year-on-year. "I'm still that 10-year-old really," he says. "Creating new, interesting stuff drives me."
Q&A
How has COVID-19 impacted  the business?
We had lots to do in lockdown. There were massive queues of people wanting to access Universal Credit so we helped to create that capacity. We also had to stand up the Test and Trace technology on behalf of Serco very quickly, and created a new mental health helpline for the NHS in just nine days.
How big could this business get?
We always talk about 20-20-10; that's 20pc growth in revenue combined with 20pc EBITDA and 10pc pre-tax profit. We typically exceed these targets but we focus on sustainable growth. In that respect we are unusual. Many technology companies will go for growth at any cost. That said, our processes have become a lot more efficient now so we could see enormous growth over the next two years. Every year, we are entrusted with ever more important services and the pandemic has been an accelerant for cloud technologies like ours because so many people are remote working.
What's been your biggest mistake?
We made a piece of hardware, went way over budget, and by the time we had finally finished it, it was obsolete. We made the prototype into a paperweight and we keep it in one of our boardrooms to remind us to stay virtual and never again attempt to make hardware. That was the only ever loss in our corporate history.
All communications are moving to the cloud, and we want that cloud to be Content Guru."