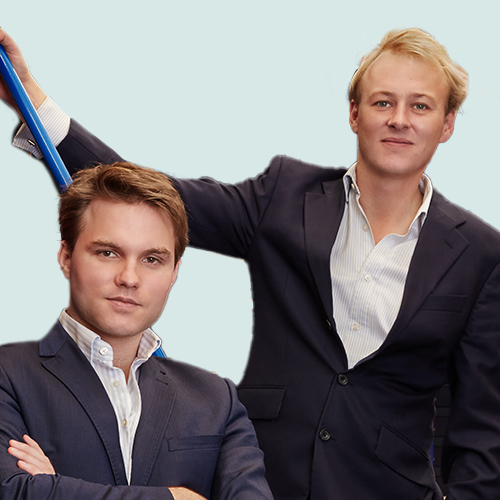 LDC Top 50 2022
Marcus Fairfax Fountaine and Felix Favor Parker
Founders
Fairfax & Favor
Childhood friends Marcus Fairfax Fountaine and Felix Favor Parker always wanted to work together. In 2013, they combined their middle names to start their own Norfolk-based footwear brand, Fairfax & Favor, specialising in luxury leather boots and shoes.
Their range, which now includes handbags and outerwear, is stocked in 60 boutiques across the UK. They've opened up three of their own stores, with two more in the pipeline, and plan to expand into America. The aim is to hit £75million turnover in the next three years. "We no longer think of ourselves as a shoe company; we're a lifestyle brand," says Parker.
We have around 82,000 members and they're our best ambassadors."
Q&A
How did you get the business off the ground?
Felix: We found a factory in Spain that made shoes and flew to Alicante to agree a deal. Six weeks later, 390 pairs of Fairfax & Favor shoes arrived on our doorstep. We had to store them in my mum's attic. We tried to sell them to family and friends but realised we didn't actually know 390 people. We got a pitch at Holkham Country Fair and sold 80 pairs. It was awesome! That was the start of our love affair with shows. We spent our entire time travelling from show to show, building up the brand.
How will you grow the brand?
Marcus: We're now a £30m turnover company with 95 staff. We plan to open more stores – we should have five by the end of the year – expand our range and grow into the States. Our secret sauce is our Facebook community. We have around 82,000 members and they're our best ambassadors.
Where does your entrepreneurial spirit come from?
Felix: All my family work for themselves. I love the freedom and the fun of making something for yourself. We try to make the culture at the office as fun as possible, too.