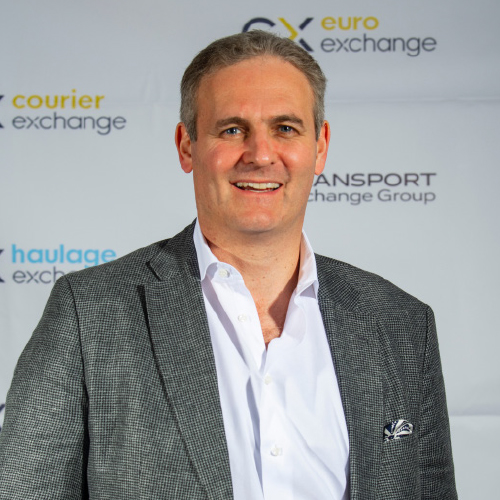 LDC Top 50 2019
Lyall Cresswell
CEO
Transport Exchange Group
Lyall Cresswell is a technological pioneer who has spent his whole career anticipating market trends.
"I like building tangible things, which improve efficiency and profitability," he says. Having successfully grown and sold his first venture, he launched freight-tech business, Transport Exchange Group, in 2000. It matches customers with carriers that have space, reducing wasted space, and provides real-time data on every job. The company now boasts 7,000 clients across the UK, US and Europe and the amount of freight activity on his platform is rising 30pc a year. "My mission is to get every business with a need on the platform," he says. "We are scaling significantly because of our focus on that mission."
Q&A
What does ambition mean to you?
I enjoy the creation of products and businesses. I like building tangible things, which improve efficiency and profitability. Now, we are winning bigger customers. In North America, we are now working with a big produce grower. They were using 60 different carriers and brokers and now they use our exchange. Deals like this move the needle, and that's what I am trying to do: continuously move the needle.
What's your USP?
I started the business with the simple premise of trying to get better utilisation of return journeys, reducing empty mileage. We took an offline activity, digitised it and now we are now the leading provider of managed freight exchange services for the UK road transport industry. We've expanded into five countries now, reducing empty running on average to just 9pc for our members, compared with the industry average of around 27pc.
What's your biggest mistake?
I have created products long before the market was ready for them. In 2003, I created one of the first enterprise mobile apps to help customers track freight on a PDA. It was totally unique. In 2005, I created an electronic invoice at a time when no one was raising them electronically. But, right now, we are creating that functionality again and I still have my sketches from 2005, and now we know exactly what to do, so was that a mistake?
It's been a long journey, but transport and logistics has finally exploded as an industry. Amazon and Uber have put the space on the map and I want to be the preeminent platform for freight tech in Europe."
Sector
Technology, Media, Telecoms