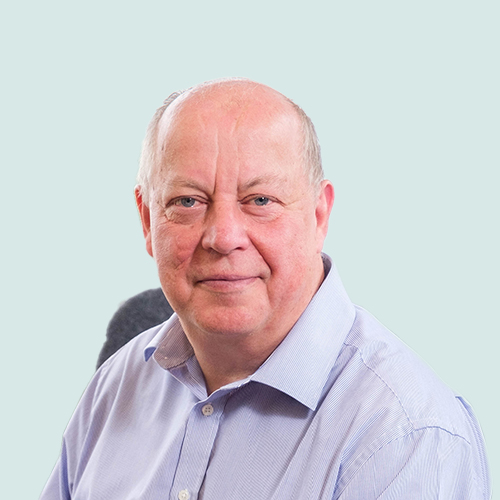 LDC Top 50 2022
Dale Parmenter
CEO
DRPG
As a teenager, Dale Parmenter had one ambition: to run his own business. He dabbled in horticulture and DJing before identifying a gap in the market for corporate films. He started Worcestershire-based DRPG from his garden shed in 1980 after being refused a loan and it's now one of the largest private creative agencies in the UK, with clients including Jaguar Land Rover, BT and Sainsbury's.
Earlier this year, DRPG snapped up screen content agency A-Vision – its sixth acquisition – and opened an office in the US. "Our ambition is to be across the globe – an organisation on which the sun never sets," says Parmenter.
Our ambition is to be across the globe – an organisation on which the sun never sets."
Q&A
What made you start DRPG?
In my late teens, I spotted an advert for the BBC's Young Filmmaker of the Year competition. My dad had a cine-camera so I made a short film, submitted it – and made the finals. I spent a couple of years making training films for the NHS, then applied for a loan so I could buy my own kit and start a corporate filmmaking business. The bank manager said, "You'll never make any money from video" and refused the loan. So, I borrowed money from my family to buy equipment and started DRPG in 1980, when I was 20. My first proper client was Brintons Carpets in Kidderminster. It took off from there.
How have you ramped up growth?
We started the acquisition trail eight years ago to accelerate growth. We made our sixth acquisition – screen content agency A-Vision – earlier this year. We're asset growers. It has to be win-win for both parties.
What's next for you?
I'm 63 now and thinking about succession. Three of our board members started at DRPG on work-experience placements and have grown with the business. Both of my children work in the business, too. I'd like to drop down to a five-day week!