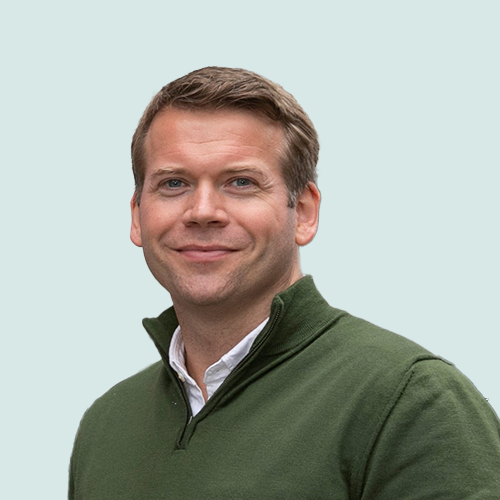 LDC Top 50 2022
Brett Jacobson
Founder
Mediaworks
Brett Jacobson started Mediaworks in 2007 when he was fresh out of university. Headquartered in the North East, it's a full-service digital agency. Over the past two years, Jacobson has opened offices in Leeds, Edinburgh, Dublin and Manchester, and doubled headcount to 200 people. "
Most enterprise UK digital agencies concentrate on the South. We saw a strategic opportunity to own the North," he says. "Our plan was to become the digital partner of choice for the largest businesses across the North. Without alienating those outside of our region, we also focused on five key sectors and made it our goal to be the best nationally."
We know where we want to be and how we're going to get there, it's just a case of putting the right people on the bus to make it happen."
Q&A
Who has most inspired you?
My dad was from very humble beginnings, an electrician by trade. He went on to found his own construction and property business, which was very successful, among other ventures. He instilled the entrepreneurial spirit in me from a very early age, telling me if I worked hard enough, I could achieve anything. He had an unbelievable work ethic. He made sure I had nice things as a kid, but I had to earn them and was taught the value of money from a young age. I started making my own money from a very young age, from selling CDs to my friends at school – to setting up ecommerce stores drop shipping products online while at university.
How did you get Mediaworks started?
I met with a local entrepreneur who had forged a successful career just after graduating and invited him for a drink so I could pick his brains. A couple of beers later, he told me he was looking for help with SEO for a couple of his businesses. I made it my mission to find out everything I could during the next couple weeks about SEO. I persuaded him I could do the work he needed, and we ended up working on a three-month project together. At the end of that, he said: "we should go into business together" and, alongside my dad, he invested the capital to get Mediaworks off the ground. I was 22 and still living at home with my parents.
What are you doing to close the skills gap?
We ran a series of in-person Mediaworks masterclasses on digital marketing. It was a great way to share our knowledge and bring people into our world. When the pandemic hit, we flipped the masterclasses into making online webinars, then partnered with York St John University to create a free, introductory version of their MSc in Digital Marketing and Data Analytics. Around 15,000 learners from all backgrounds and sectors have completed that course so far. We've had everyone from students to CEOs complete it, from USA, Asia and across Europe. The impact of that is something we're super proud of.