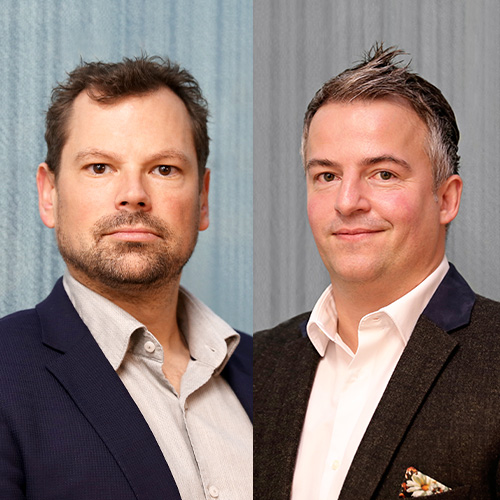 LDC Top 50 2023
Anthony Young and Scott Nicholson
Co-CEOs
Bridewell
"I grew up in a working-class family and had no exposure to career opportunities. I was suspended from school multiple times and failed all my GCSEs. Now it's my mission to inspire the next generation of cyber talent and bring more diversity into the industry," says Scott Nicholson, who heads up cyber security firm Bridewell alongside co-CEO Anthony Young.
Their Reading-based business employs 240 people and specialises in protecting critical national-infrastructure organisations such as Manchester Airport and Northern Gas Networks. "Through our academy and work with underprivileged schools and colleges, we want to promote cybersecurity as a viable career path for people from all backgrounds," adds Young.
We're passionate about inspiring the next generation of cyber talent and bringing more diversity into the industry."
Q&A
What was your personal aim when you joined Bridewell?
Scott: I left school at 16 and spent a few years playing professional snooker before joining the police service, which led me to a career in cybersecurity. I've seen lots of organisations doing things badly, like spending thousands of pounds on staff parties but failing to give people the right training or tools to do their jobs properly. At Bridewell, we set out to treat people properly and every employee has a £5,000 training budget.
What's your company's USP?
Anthony: We never wanted to be the kind of company that comes in, tells a client what's wrong and then walks away. We want to be seen as partners and change-makers so we focus on multi-year deals rather than short-term projects. We work with some of the world's largest companies to transform their critical business functions and we monitor, detect, prevent and respond to cyber threats at our 24/7 Security Operations Centre in Cardiff.
What's your ambition?
Anthony: We opened an office in Houston last year and we plan to grow internationally and become a recognised name in the industry. At the moment, there are no private cyber services businesses in Europe with a £1 billion valuation. We think we can get there in the next six years.